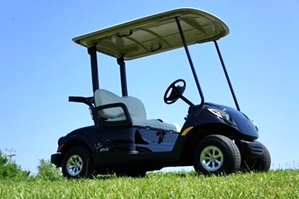 2013 Yamaha Drive PTV Golf Car Fuel Injection New for 2013
The DRIVE PTV gas model comes standard with Electronic Fuel Injection providing chokeless starts, smoother acceleration and improved gas mileage.
Yamaha Drive --Lowest Price !
Yamaha Drive Golf Cars Are Available in Gas Or 48 Volt Electric And We Always Have Over Fifty Yahama Drives in Stock Everyday.

Guaranteed Lowest Price On Planet Earth !!!

For Assistance: (865) 984-4003